Welcome to the Springtime edition of the Properly Newsletter!
Have a scroll through as there's bound to be something that will be of interest.
If you have any questions or queries about anything you read, please do not hesitate to contact us
We're available to chat from 9 am – 5 pm Monday to Friday.
And you can of course email us – Crawford, Karen-Ann, or any of the Support team.
We'd like to welcome Charlotte Aldridge to the team!
Charlotte joins the team on the 25th April as our new Helpdesk and Product Support Specialist. She has a background in the finance industry and we will be bringing her up to speed on all things CPL and the property management industry. She is a fantastic addition to our team and to you as a client as we make moves to improve our client support.
We are looking forward to bringing her on board!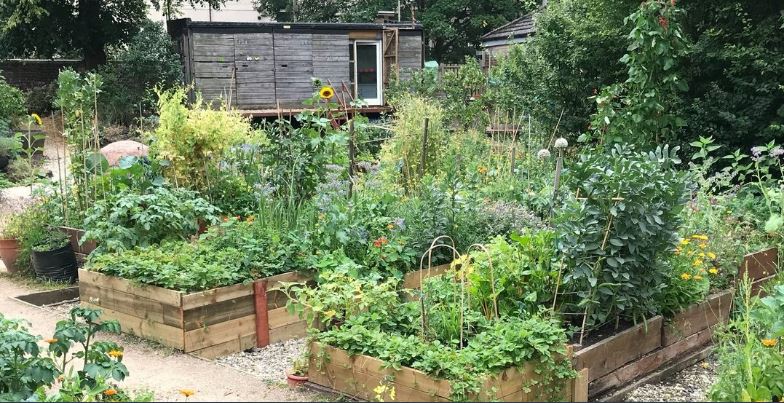 Away from the screens and into nature…
Our teams in Glasgow and Southampton will be heading outdoors for some fun in and around nature.
In Glasgow we're supporting Woodlands Community Garden and in Southampton area, the team will be getting involved with various projects run by the Woodlands Trust.
Stay tuned for photos and nature-loving stories!
PMAS DINNER AND AWARDS 2022
Oh what a night! We were delighted to be lead sponsors of this year's PMAS Dinner and inaugural Excellence Awards. Held at the Central Hotel Glasgow, it was fantastic to be in a room together celebrating the achievements of everyone in the industry. Guests were dressed to impress and ready to be entertained by the evening's host, Des Clarke who was very funny indeed and did a great job of introducing all of the speakers, including Nic Mayall, our own Crawford Burns, and a representative from the Beatson Cancer Charity.
We'd like to take the opportunity to congratulate all of the winners of the awards, who were:
Property Manager of the Year – Paula Robertson, Trinity Factors. We caught up with Paula on the Blocktalk Podcast (episode 22) and you can listen to the full episode here
Rising Star – Lindsay Holmes, FirstPort Property Services Scotland
Support Staff Member of the Year – Kasia Staniek, PMC Property Management & Lettings
Contractor of the Year – Gerry Bonar of Cleansweep Contract Cleaning Services
Above and Beyond for Outstanding Contribution – David Reid, James Gibb Residential Factors
Well done everyone on your achievements – the winners and the nominees.
We are sure the Dinner and Awards will continue to get bigger and better and we look forward to seeing what next year's event will look like.
Blocktalk is a podcast about the property management industry, for the property management industry
We've reached another milestone with over 1000 episodes of the Blocktalk Podcast!
Here are the Top 5 Episodes so far.
No1. Episode 3 with Christian Bruce (Part 1), Redpath Bruce
No 2. Episode 17 with David Reid, James Gibb residential factors
No 3. Episode 11 with David Doran, Hacking and Paterson Management Services
No 4. Episode 8 with Lorraine MacDonald, Speirs Gumley
No 5. Episode 1 with Nigel Glen, ARMA (Now part of The Property Institute)
Thank you to everyone who has tuned in, we hope you are getting something from every episode.
You can listen to Blocktalk on Spotify, iTunes and Google.
Not a fan of those platforms? No problem, we've uploaded Blocktalk episodes to our YouTube channel.
If you'd like to join the conversation, or have any suggestions for guests, please drop us a line to marketing@cplsoftware.com
That's it from us folks! Thanks for getting to the end and if there's anything you've read that's peaked your interest, we're here to chat or drop us an email.
We look forward to catching up with you soon!