Welcome to the summer, summer, summertime edition of the Properly Newsletter!
We hope you are managing to enjoy some sunshine wherever you are or wherever you go.
In this edition, we'll keep it short and sweet, and as usual, please do not hesitate to contact us if you have any questions.
We're available to chat from 9 am – 5 pm Monday to Friday.
And you can of course email us – Crawford, Karen-Ann, or any of the Support team.
We're delighted that Sara, who you will know as our Head of Finance and PA to Brian, has taken on a new role and responsibilities as Training Specialist. Sara is working alongside Karen-Ann to deliver a quality training programme for you. She is enjoying meeting you all and looking forward to more opportunities to visit and get to know all our clients.
We have another new member of the team to introduce to you all too – Angelique Fletcher (Angie), who joined the team on Monday 4th July adding her knowledge and experience to the support team. Angie is joining us with a lot of experience in a consultative client role with a mix of product owner, product specialist, and service delivery.
And finally, ahead of them both starting with the team on the 1st of August, we are delighted to let you know that we are bringing on board two new Developers – Ryan Sweeney and Taylor Stevenson. More about them in the next newsletter!
Please join me in congratulating and welcoming both Sara and Angie to their new roles with the team.
Away from the screens and into nature…
It wasn't so much green fingers, but green paint brushes for Sara and Jaxx when they went to Woodlands Community Garden for a few hours to help them paint one of their storage containers.
The container had been the victim of a fire and they needed to get it looking good again.
They had a lovely time out of the office for a few hours, and hope to get back out again soon into the community.
Photo: Sara with Gerry – Community Garden Manager
Blocktalk is a podcast about the property management industry, for the property management industry
The Blocktalk Podcast is now published every fortnight, that's two new episodes every month, instead of four. This gives you a better chance of being able to listen to all of the latest episodes, and we won't lie, it gives us a chance to breathe a little as it's a lot of work producing a podcast!
Catch up with the latest episode, and a very special guest, Andrew Bulmer, CEO of The Property Institute. We've also got an informative Round Table discussion about the ongoing cladding remediation, with guests Hardip Devsi, Chris Ashurst, and David Reid.
You can listen to Blocktalk on Spotify, iTunes and Google.
Not a fan of those platforms? No problem, we've uploaded Blocktalk episodes to our YouTube channel.
If you'd like to join the conversation, or have any suggestions for guests, please drop us a line to marketing@cplsoftware.com
At the end of May we introduced a new version of CPL and 2.59 landed in your offices.
A whole host of new features have been added to help you and your team, including:
Paperless discounts
Meter readings tab
Postcode error alert
Client Documents/ Letters Tab –Forward Email to a different client email address
Reallocate Files in In-Tray – will only show current CPL users
And so much more.
As most of you will know, the software is extensive, and there are lots of features and benefits that often go unused. Karen-Ann and Sara delivered a webinar to over 100 of our clients to help bring you up to speed on the new release.
We know from speaking to many of you that there are many products and benefits that you may be missing out on, so please do get in touch with us to chat through your needs, and to help you identify what you might be missing out on.
Visit the Knowledge Hub to download your copy of the release notes, or to view recordings of the webinars.
You can book training to suit your team,our Training page or email training@cplsoftware.com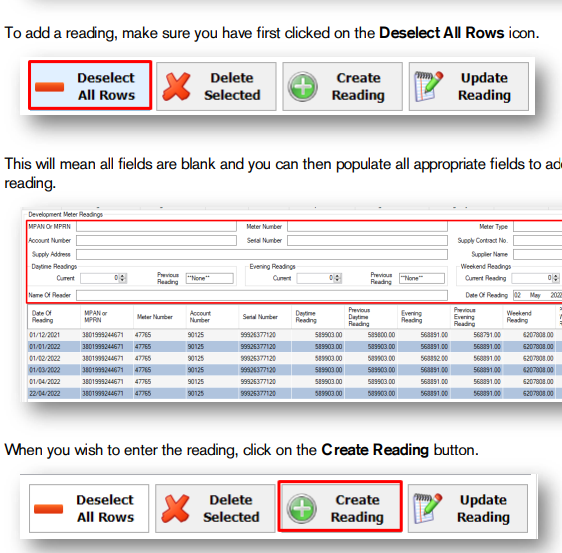 They asked, we do!
Optical Character Recognition – OCR. What's so good about it? And, yes it's coming…
The new OCR feature in the new updated Blockworx will read the details of pdf invoices and automatically populate the details of the development, invoice number, dates, and the value. It can be done for one invoice or for multiple invoices, all in one go. It basically does all the boring filling-in stuff.
We've been asked for OCR by a number of Blockworx users and it has been high on our list of development priorities for some time, so we're delighted to be rolling this fantastic time-saving benefit!
Free Training
OCR requires a little bit of setup initially so that the login understands the invoice layout and where information is placed, for example – Invoice No, Development No, Dates and Values and so on. This is a one-off setup, so when it's done, done!
If you think your team, and the contractors you work with could benefit from Blockworx and it's time-saving efficiencies, please get in touch with Crawford and he'll have a chat with you.
That's it from us folks! Thanks for getting to the end and if there's anything you've read that's peaked your interest, we're here to chat or drop us an email.
We look forward to catching up with you soon!