PROPERTY FACTORING SOFTWARE SOLUTIONS FOR HOUSING ASSOCIATIONS
With strict regulations and compliance, effective and strong corporate governance is crucial in a housing association in order to meet these standards. All housing associations must comply with frameworks set by their regulatory body, and CPL Software has the relevant property factor digital infrastructure to help you achieve this.
+ Deliver higher levels of governance with improved automated processes
+ Easy to use, specialist software for property factoring as a housing association
+ Achieve organisational efficiencies to comply with rules, regulations, and industry standards
+ Traffic light system to help track and trace SLA's
Most housing associations will have a customer service commitment to adhere to. These will generally take the format of what standards customers can expect when they interact with employees in your organisation. We will help you meet, and even, exceed expectations with customer-focussed property factoring software solutions that guide you through standardised procedures and processes.
+ Preparation of rental reviews
+ Processing handovers
+ Effective maintenance and provision of service contracts
+ Smoother payments with an online payment service and branded app
+ 24/7 communication
+ Improved cashflow
+ Paperless billing saves postage
+ Future focused social organisation
Repairs and Maintenance with the Blockworx App and Portal
Ensuring your customers are safe and secure is an essential part of any housing association. Responding to repair and maintenance requests in a timely and efficient manner will help you to provide an exceptional level of service to each and every customer, smoothly and quickly, with minimal human intervention across the entire process.
+ Liaise with contractors efficiently and easily using a digital platform
+ Provide 24/7 communication with portal and app
+ Send and receive invoices automatically
+ Fully integrated contractor and repairs and maintenance management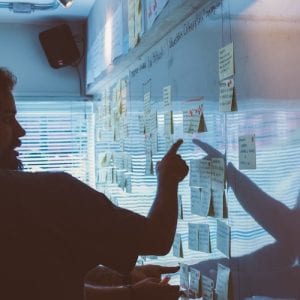 Manage all property factoring finances coming in and out of your housing association at the touch of a button. Improve your governance and management information and automate manual processes to save time and money.
This part of the system deals with all of your accounting including budgeting, credit control, purchase ledger, and financial accounts.
+ Preparation of service charge budgets and financial forecasts
+ Automated Service Charge billing and reminders
+ Preparation of apportionments
+ Preparation of year-end accounts and returns
+ Automated year-end statements
+ Full accounting service and liaison with Auditors including tax advice
+ View graphs to review performance throughout the year
+ Upload and send invoices
+ Credit control
+ Set reminders
+ Manage debtors
Reporting with the INSPCT App and Portal
Conduct all of your property factoring reports (or any reports for that matter), including health and safety inspections, internal, external, gardens, roofs, door access, secure entry, and more. The INSPCT App has ready-to-use templates, as well as a bespoke option to let you build the reports you need. No need to deal with soggy paperwork anymore or battle with the elements, as you take your digital strategy and future-proofing strategy to the next level by conducting, saving, and emailing all of your reports to those who need to see them. Instantly. Introducing the INSPCT app and portal to your digital strategy will reduce workload as the need for double-input of work when returning from the field to the office is elliminated.
+ Inspection app tailored to specific report requirements
+ Sign and send emails to all relevant parties
+ Integrates with CPL to send reminders and notifications
+ Reduces risk
+ Improves business processes
+ No WiFi or 4G required